Hey, Schneckens!
I had my exam today and you know the routine - can't talk about it in detail, but they were nice questions. Even if I don't get a high grade, I'm proud of what I wrote because I wrote everything I could remember! Ah, The Cold War. It was frosty. Speaking of frost, check out the new Epic Rap Battle - perfect for Friday's English Lit exam!
https://www.youtube.com/watch?v=56R3hU-fWZY
Let's do Monday, да?
RICHIE
@

elevatorrichie
Song I listened to: Fools:
https://soundcloud.com/lxxxvrichie/fools
I really liked the electronic vibe from the beginning, and it became more edgy and RnB as the song progressed; something wonderfully unique. I don't usually listen to this type of music, but this song has changed me. Quite good, indeed!
Parasona
@

Parasona
Song I listened to: Power:
https://soundcloud.com/parasona/power
Now. This was cool! The guitar at the beginning was sublime, then the drums was killer! I found myself getting down to this song and I'm pretty beat after that exam. So happy to listen to this song and this band has the potential to be big.
ItsNotAdam
@

ItsNotAdam
Song I listened to: Bring Me The Horizon - Can You Feel My Heart (Remix):
https://soundcloud.com/itsnotadam/bmth-can-you-feel-my-heart
I'm usually not a fan of remixes, but this remix is so cool, so live and catchy that I could listen to this all day! It feels like a summer rave in just one song.
Puppet Rebellion
@

PuppetRebellion
Song I listened to: Pirouette:
https://soundcloud.com/puppetrebellion/pirouette?in=puppetrebellion/sets/no-means-yes-ep
Hearing the raw vocals, along with the incredible instruments, I felt a surge of electricity rush through my body. They woke me up and this band have shot their way up as a potentially big band! They certainly have the songs to do so!
Enola Fall
@

EnolaFallBand
Song I listened to: Cold Souls:
https://soundcloud.com/enolafall/04-cold-souls-1
The heavenly vocals fit in perfectly with the vibrant instruments in the background. They have a post-90s kinda vibe that isn't appreciated much nowadays, and it sounds so cool that it should be heard by anyone who loves real music!
Polaris Rose
@

PolarisRose
Song I listened to: Ocean Ending:
https://soundcloud.com/polarisrose/oceanending
From the very offset, I felt my heart beat as the song started. A bit of a weird thing to say, but it's true. I felt alive hearing this song. It seems so calming, but it's full of so much depth and meaning, and the instruments are simply sublime. It feels like summer in a song, and we all need summer in our lives; literally and metaphorically. A song like this is needed in this world; I wish this band every bit of success - which I know they will achieve!
Okay, I know it's a short one today, but I'm pretty tired from that exam and I need to prepare for the next one. I will do miss the idea of learning about the Cold War with my class; they were great. But I've recorded another documentary, so my fascination still continues, and these songs will make me feel better. See you next Monday - you bring the music!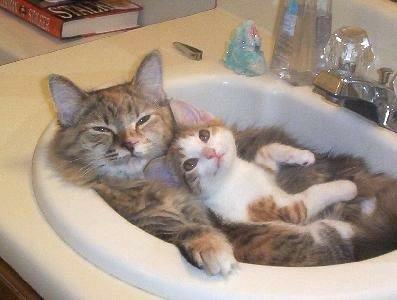 Toodles :)